Visit our online pharmacy with Vetsource®

Coronavirus/COVID-19 Client Update:
Date: 3/8/2023
Dear valued clients,
We are continuing to practice social distancing in addition to a safer appointment approach to keep you, your pets and our staff safe and healthy.
Our current protocol includes the following:

We encourage the use of face masks to reduce the spread of illness and disease.

We are continuing to practice social distancing as much as possible and will continue to have patients examined in our treatment area while you wait in the lobby. After the exam is completed our doctor will meet with you to discuss findings. Checkout will be completed in the lobby as usual.

We are still accommodating curbside assistance when requested by our clients.
Policies and procedures will be updated as COVID-19 information continues to evolve.
We are happy to answer any questions by phone. Thank you for your patience and understanding in advance.

Sincerely,
The Doctor's and Staff
Please visit the following websites for more information:
https://www.cdc.gov/coronavirus/2019-ncov/index.html
Welcome to Companion Animal Hospital
in Bellevue, WA
Contact our Veterinary Hospital at (425) 746-1800
If you have an EMERGENCY please call us right away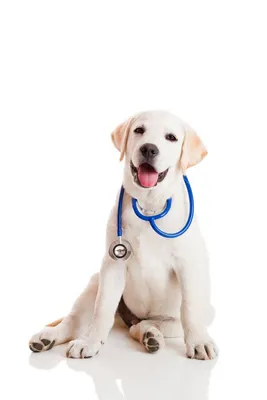 Companion Animal Hospital is a full service veterinary hospital located in the Crossroads area of Bellevue, WA. We have been in business in this location since 1998, when Companion Animal Hospital merged with Crossroads Veterinary Clinic in a 10,000 square foot facility built just for our pet clinic.
Our veterinarian practice strives to practice preventive medicine in order to minimize the risk factors associated with many diseases. We believe the annual, and sometimes biannual exams, can be of greater importance than annual pet vaccinations given without an exam.
By practicing this premise, we are able to slow and possibly stop the progression of many different diseases. This approach to veterinary care allows your pet to live a longer, more comfortable life.
We have a number of resources for you to learn about how to take better care of your pets. Browse around and look at our various educational articles, blog posts, dog & cat boarding services and pet videos. The best veterinary care for animals is ongoing nutrition and preventive care. If you have a question please call our veterinarian practice at (425) 746-1800 or fill out our contact form and we'll get back to you as soon as possible.
At Companion Animal Hospital, we treat your pets like the valued family members they are!
Our pet clinic offers a wide variety of veterinary services, including:
Please Note: We no longer offer grooming services
Dog Boarding Services
Whether you are planning a vacation or need to go out of town on a business trip, you may need to find a reliable option to take care of your dog. At Companion Animal Hospital, we offer dog boarding services, providing your dog with the love and attention they need while you are out of town. Your dog will be supervised all day and getting plenty of attention from our loving staff. We make sure they are stimulated and engaged, getting plenty of exercise. We make sure your dog is eating well and is playing safe. Our dog boarding team cares about your dog's overall wellbeing, just as you do. The next time you need to go out of town, make sure you bring your furry friend to Companion Animal Hospital to make new friends!

Check-Ups & Pet Vaccinations
At Companion Animal Hospital, serving Bellevue, WA, we understand that your pets quickly become one of the family. Unlike a child who can tell you what is wrong when they learn to talk, your pet can't tell you when something hurts. That is why you should bring your pet in for annual check-ups so your vet can determine any changes in your pet's health. Regular check-ups also give your vet the opportunity to make sure pet vaccinations are up to date. Vaccinations are very important for your pet as they will help prevent serious diseases. Common pet vaccinations include distemper, leptospirosis, Bordetella (kennel cough), rabies, and others. If your pet needs to be updated on the recommended vaccines, please contact us today.

Visit our online pharmacy with Vetsource®
You can now order quality prescription medications, food and health care products sourced directly from the manufacturer and have them shipped right to your front door. AutoShip allows you to schedule regular deliveries of your pet's medications and food at your convenience. And with RemindMe, single doses of your pet's flea, tick and heartworm preventatives arrive once a month when you need them — with FREE SHIPPING!
Stay connected with Petly! To sign up visit www.Petly.com
Craig Ritchie
Bellevue Veterinarian | Companion Animal Hospital | 425-746-1800
1827 156th Ave NE
Bellevue, WA 98007