Dog Day Care Services in Bellevue, WA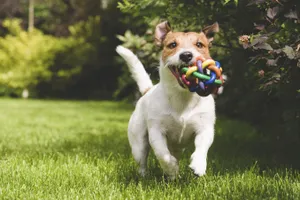 Are you concerned that your dog isn't getting enough exercise and attention because you have to work all day? Your furry friend doesn't have stay in your home alone all day – consider sending them to dog day care!
There are numerous benefits to bringing your buddy to a dog day care, for both you and your dog. First and foremost, you can rest assured that your dog is being taken care of during the hours that you're unable to do so. They'll be fed, walked and let out to go to the bathroom. This means no more rushing home on your lunch hour or immediately following work to make sure that your dog doesn't have an accident. And if you want to ensure that they're receiving enough attention at dog day care, you can request one-on-one play time.

If your dog has behavioral issues, dog day care can help. Your dog may engage in these unwanted deeds because they feel as though they are not receiving enough of your attention, or enough socialization with other dogs. By spending the day at a dog day care, both of these needs will be met! Your dog will be able to play and interact with a wide variety of other breeds as well as staff members. This will also help prepare them for more successful dog boarding experiences.

You don't have to send your pup to dog day care every single day – you can reap the benefits of a dog day care by bringing them in as little as once or twice a week. For more information on Companion Animal Hospital's dog day care services, contact us today.