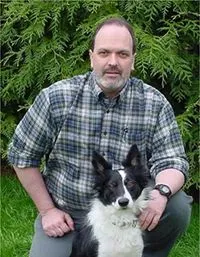 Dr. Craig Ritchie
Dr. Ritchie graduated from Ohio State University where he received his B.S. and D.V.M.. He joined Companion Animal Hospital in 1994 as the hospital director, and purchased the hospital from Dr. Gary Ade in August 2006. His areas of special interest as a veterinarian include ophthalmology and internal medicine. He currently has his Border Collie, "Renny", who joins him on his daily adventures at work.
---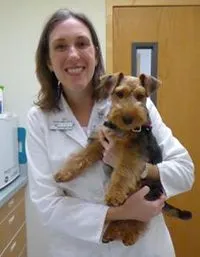 Dr. Valerie Hargett
Dr. Valerie Hargett was born and raised in Bellevue, Washington. She attended Washington State University where she earned her DVM degree in 2000. After an initial year in mixed animal practice, she joined Companion Animal Hospital from 2001-2005 when she was known under her maiden name of Dr. French. Dr. Hargett then went back to school in England earning a Master's in Veterinary Infection and Disease Control at the University of Liverpool in 2007. She joined the Washington State Reserve Veterinary Corps receiving specialized training in animal health emergencies and disaster preparedness. In 2010, Dr. Hargett returned home to Companion Animal Hospital. Dr. Hargett and her husband Marshall live in Bellevue with her two cats, Tortie and Tyler. In her free time she enjoys gardening, cooking, hiking and traveling.
---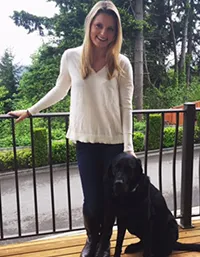 Dr. Nicole Smith
Dr. Nicole Smith grew up in Renton, WA on several acres surrounded by a variety of animals. After working at Companion for two years as a front office associate after college, she went back to school and earned her Veterinary degree from Washington State University. Dr. Smith missed home so badly, that she decided to move back to the Bellevue area and return to Companion Animal Hospital as a Veterinarian. Her special interests are dermatology and surgery, and she has a special place in her heart for large breed dogs. Dr. Smith loves to spend her free time with family and friends exploring the Pacific Northwest and lives with her husband Ocean, and her black lab Duke on the Eastside.
---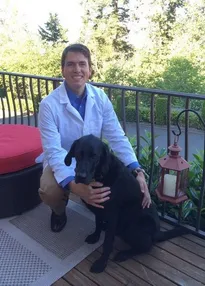 Dr. Ocean Skyrud
Dr. Ocean Skyrud grew up in Montana state on a small family farm raising sheep and chickens for 4-H projects. After attending college in the Boston area he moved to Washington in 2011 to earn his Doctor of Veterinary Medicine degree. He met his wife in the veterinary college at Washington State University (Go Cougs!) and they moved to the Seattle area after graduation. Together they enjoy fishing and skiing around the state together. He has worked with farm animals, dogs and cats but gets the most joy from working with cats. Dr. Skyrud focuses a lot on animal dentistry and senior pet medicine so that we can get the most number of quality years with our loved ones. He shares his home with a Black lab named Duke and two chickens known as Gretchen and Regina.